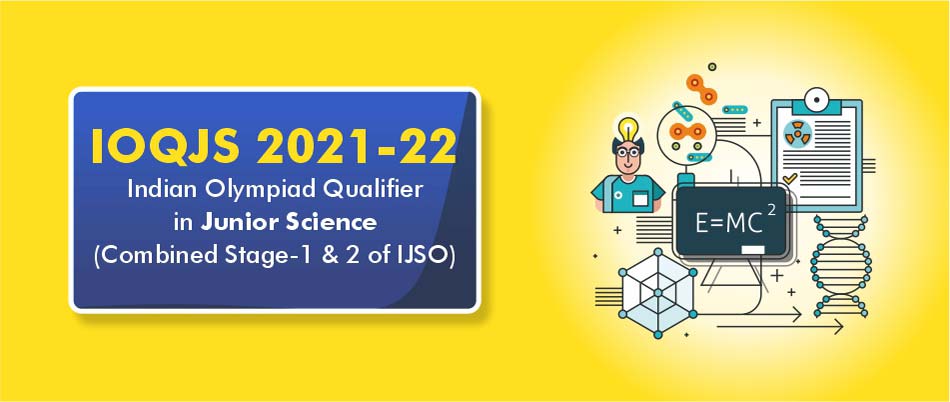 Indian Olympiad Qualifier in Junior Science (IOQJS) 2021-22 Answer Key & Paper Solutions by ALLEN Career Institute

IOQJS is a three & half hour two part examination which is jointly organized by Indian Association of Physics Teacher and Homi Bhabha Centre for Science Education (HBCSE). IOQJS is a combination of two Examination (Part 1: National Standard Examination – NSE & Part II : Indian National Olympiad ).
IOQJS Part 1 is a screening examination for selective evaluation of the IOQJS Part 2 (INJSO) only and performance in this part will not play any role (except for possible tie-breaking scenarios) for the next level of selection (OCSC for Junior Science).
After IOQJS students will be selected for Orientation cum Selection Camp (OCSC) organized by HBCSE.
Indian Olympiad Qualifier in Junior Science (IOQJS) Official Answer Key & Paper Solutions
Answer Key : Part I
Click Here
Paper with Solutions : Part II
Click Here
Indian Olympiad Qualifier in Junior Science (IOQJS) Selection Predictor
Selection Predictor
Click Here