Online
Mode
Paid
Features
50 Days
Course Duration
₹ 9000+GST
Paid Feature
10th June 2021
Course Starting Date
Medium : English
(Content in English and explanation in mix medium)
Course Overview
ALLEN's Selective Interactive Revision (SIR 2.0) is an interactive yet rigorous revision course explicitly designed by Best Result Producing Faculty Team of ALLEN Kota Coaching for aspirants to develop examination-specific theoretical and practical knowledge to ace NEET-UG 2021. ALLEN's SIR is an amalgamation of Self Paced and Live learning; it will help you outline important articles within each unit and revise them thoroughly. You will also participate in in-depth discussions of the Daily Worksheet, a part of the Course.
Salient Features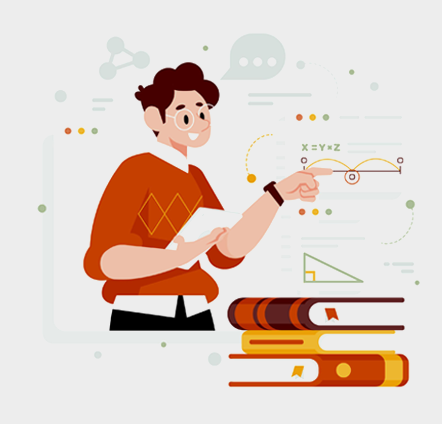 Recorded video lectures of Selective articles which are tough and most important in NEET 2021 Exam from each chapter in Physics & Chemistry would be uploaded on ALLEN Plus Platform every day. (90 to 120 Minutes)

Special Selective NCERT Revision through recorded lecture for Biology line to line from tough and most important content in NEET 2021 Exam.
(30 to 45 minutes)

Time duration for Special SIR : 50 Days

Daily Worksheet of 15 to 30 most probable questions for your selection on above selective articles of each chapter in Physics, Chemistry & Biology

Daily Live Discussion classes on given worksheets. (120 to 180 Minutes)

3 Part Test on NEET Pattern in every 15 days and 2 ALLEN NEET (Full Syllabus) with classroom students.
Course Advantage

1. Receive unparalleled guidance from the most experienced and result-producing faculties.

2. Utilize the time effectively via a strategized and selective revision, and unburden yourself from planning the perfect revision strategy.

3. Know about the most important topics, revise them, gain theoretical knowledge & practical understanding. Plus, solve probable NEET-UG 2021 questions and get an in-depth comprehension of them in the discussion class.

4. Get best-in-class content by leading faculties in the form of recorded videos, worksheets, and live sessions.

5. Learn about exam-relevant questions and theories.