Download Madhya Pradesh NTSE 2015-16 (Stage I) Exam Answer Key with Solution by ALLEN Career Institute
Download the National Talent Search Exam (NTSE) 2016 First Stage Answer key for Madya Pradesh state, prepared by the ALLEN Career Institute's Most Experienced Subject Experts.
Madhya Pradesh NTSE 2016 (Stage 1) Exam Answer Keys
Madhya Pradesh NTSE 2016 (Stage 1) Exam Solutions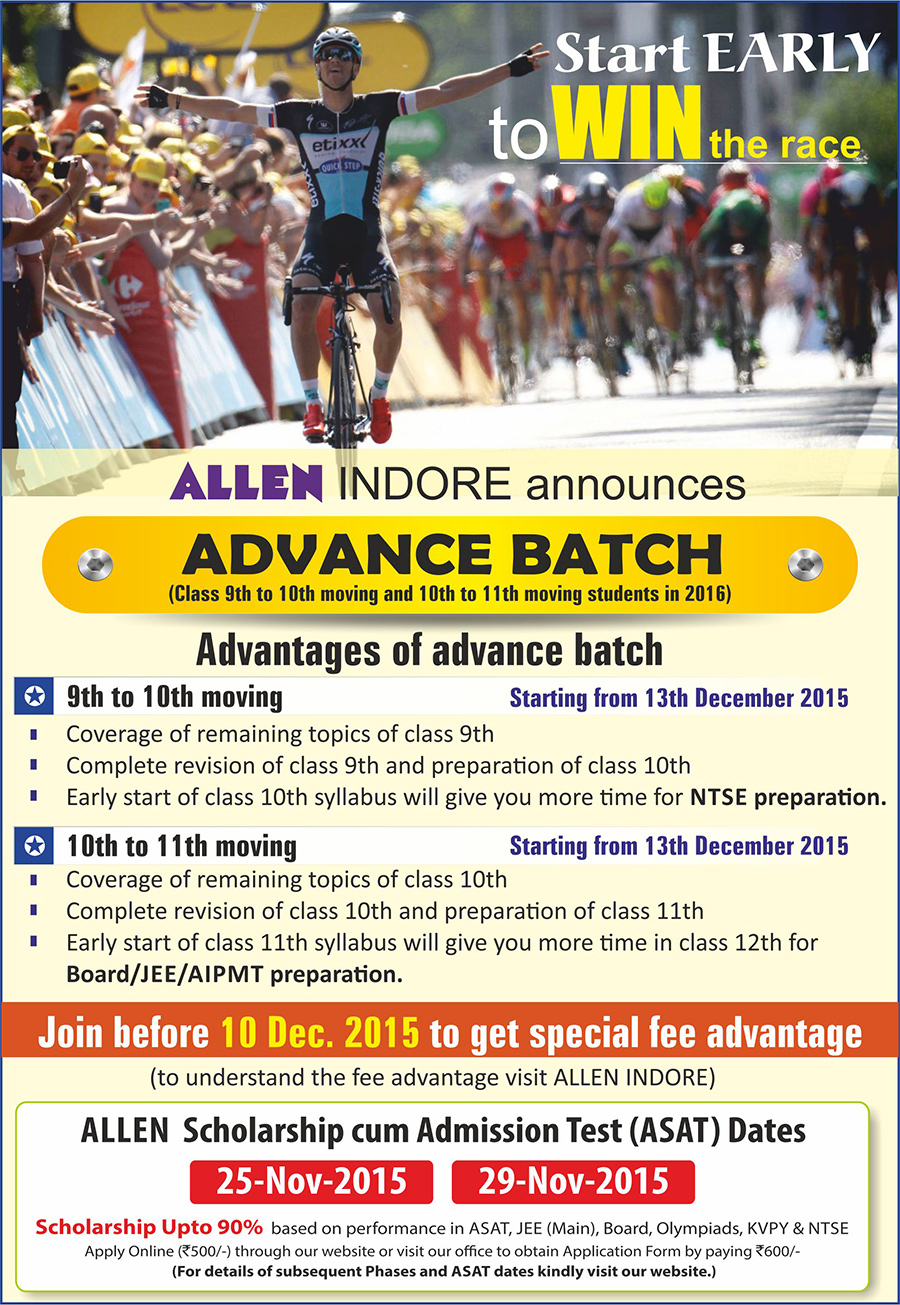 Note* :
According to NCERT website Students, who Qualify Stage - I, will be eligible to appear in NTSE Stage-II examination 2016, conducted by NCERT (National Council of Educational Research and Training).
On the basis of the National Talent Search Examination (After Qualifying Stage -II), 2000 scholarships (as per information received) will be awarded. The amount of scholarship will be as under:
(a) Scholarship of Rs.1250/- per month for Class-XI to XII.
(b) Scholarship of Rs.2000/- per month for Undergraduates and Postgraduates.
(c) Amount of Scholarship for Ph.D. is fixed in accordance with the UGC norms.

*source NCERT website.
For more updates on National Talent Search Examination visit ntsehelpline.com.